Bespoke Gate Design & Gate Installation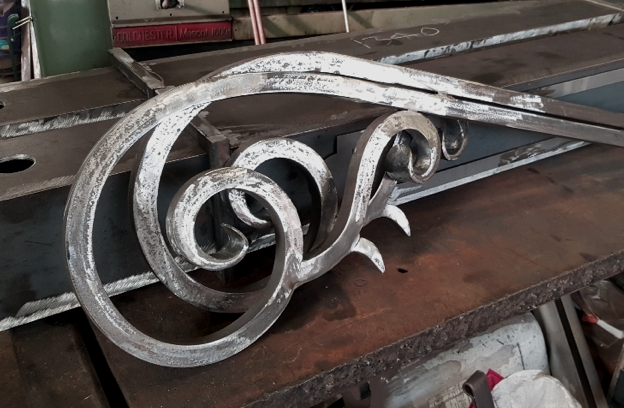 Pictured here is an example of the gate design work we undertake: a medium sized pair of manual gates from fabrication to fitting. The antique gates are constructed from 40mm x 40mm (1 1/4″ x 1 1/4″) outer frames, 20mm (3/4″) vertical bars and 25mm x 10mm (1″ x 3/8″) sandwich horizontal bars.
For larger gate sizes, these are altered accordingly. As the photos show, every care is taken to provide the customer with the finest quality work to last generations.